Swiss Machine Tool Pre-setter Reduces Adjustment/ Replacement Times by 60%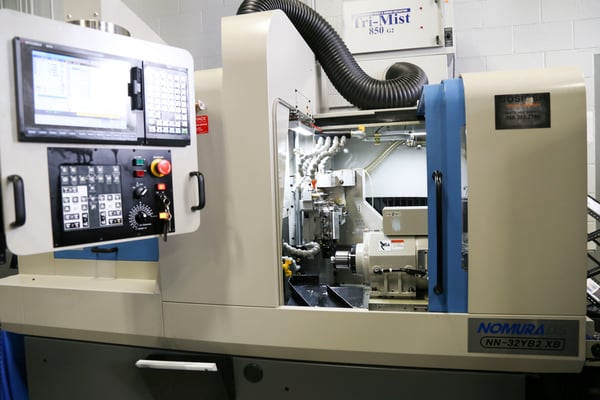 Nomura Swiss-style turning machines are known for speed, accuracy and reliability, thanks to unique design and craftsmanship that extends to hand scraping of guiding surfaces to sub-micron smoothness and more.
Among the many special enhancements Nomura provides is a Tool Presetter that includes a 10x microscope to precisely set turning tools to the proper gauge length.
Performing this function off-machine reduces the time normally required to replace and adjust tools by 60% and makes programming and operation quicker and easier. It also eliminates the need to touch off tools after they are mounted on the machine and, because tooling is set up while the machine in is operation, reduces downtime.
By using the Presetter with quick change tooling, you can change tools in less than one minute, as this video demonstrates.
Gosiger sells, services and supports high-volume Nomura Swiss-Style () CNC turning machines along with other trusted names in high-volume machining. To learn more contact your local Gosiger facility.