The Easiest Path to Great Technical Service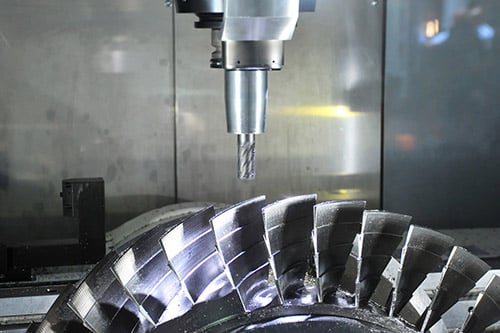 All CNC machines and other manufacturing equipment require service from time-to-time, either for routine maintenance or when something unexpected happens. Regardless of the cause, downtime is a dirty word in any shop. That's why Gosiger wants to get you back up and running as soon as possible.
But we need your help.
Too often a customer starts by contacting their sales representative. It makes sense – they're great people and they want to be helpful. However, this means the salesperson must then contact Gosiger Service. Next, the Callcenter calls the customer and, more often than not, ends up leaving a message. Nothing can happen until the customer calls back, which can easily add one or more days to the process.
The quickest way to resolve your service issue is to contact the Gosiger Callcenter directly:
For real-time technical phone support or to schedule onsite service, simply call 866-385-2798 for immediate attention, 24/7/365.
For less urgent matters, you can email Callcenter@gosiger.com and, during normal business hours, you'll get a response within 4 hours.
Gosiger continuously invests in its technical service and support team and, at present, the 24-hour support line is staffed by 6 fulltime, senior technicians, each with 20+ years of experience. After hour calls are handled by highly qualified field technicians.
Have these 7 facts on hand when you call
The more thoroughly our staff understands your service issue, the quicker they can resolve it. Here's what they need to know:
Customer name (the one used when purchasing the machine)
Physical address where the machine is in use (some companies have multiple sites)
Special instructions (days/times open or closed)
Machine model
Machine serial number
Description of the problem including how often it occurs, precisely what happens, etc.
Who we should contact and the best phone number and email to use
Details we need to solve the problem:
Any history related to this issue, such as steps taken by the operator, maintenance staff, engineers and any other observations
For applications-related issues, send a copy of the program, indicating where in the process the issue occurs
If pictures can help clarify the issue, please send them along with a description of what they show. Pictures of the control screen displaying relevant error messages, photos of drives showing error codes and photos of any parts you may need are all helpful.
The Gosiger Callcenter is one of the many ways we provide ongoing service and support to every customer, as we have for more than 95 years. To learn more about Gosiger products and services, contact your local Gosiger facility