New PrimeTurning™ Concept Boosts Productivity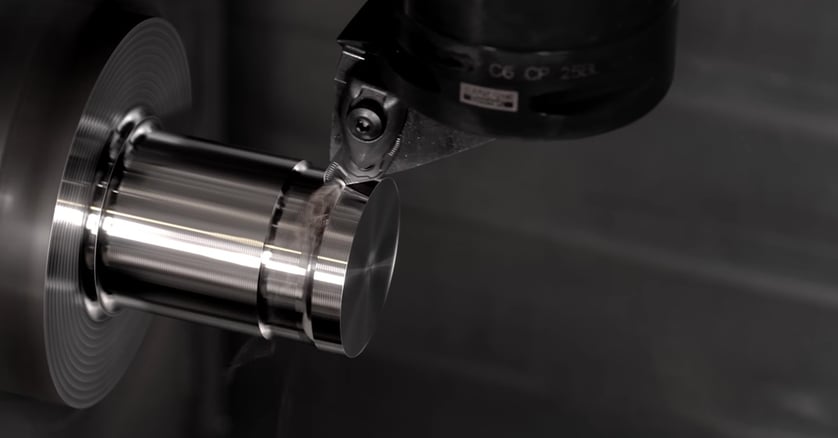 The traditional approach to a turning process involves cutting from the end of a workpiece toward the chuck. As a result, the entering angle of the cutting tool must be around 90º to enable the tool to reach the shoulder. Although using less of an entering angle would increase the feed rate, such an approach typically produces undesirably long, curved chips.
Cutting tool innovator Sandvik Coromant has come up with a solution to this problem. They call it PrimeTurning™ which is a system that enables entering the workpiece at the chuck and cutting toward the end of the part at 25º – 30º angles, while providing excellent chip control.
At the heart of this new turning concept are special CoroTurn Prime cutting tools and PrimeTurning code generating software that provides programming codes and techniques for each application.
According to PrimeTurning product manager Hakan Erickson, "PrimeTurning will actually boost productivity for a large portion of all turning operations. However, large batch manufacturers will see the greatest cost-per-part savings, especially if turning is a bottleneck operation. The method requires stable components and a stable setup, due to the increased radial forces. This means that conventional turning is required for vibration-prone parts of slender components."
Because the CoroTurn Prime cutting tools cut in all directions, they can be used for conventional as well as PrimeTurning applications.
Gosiger applications specialists and Engineered Services Division can help you improve production efficiencies and productivity with the newest manufacturing technologies and methodologies. To learn more contact your local Gosiger facility.