Gosiger Named Exclusive U. S. Distributor for Jingdiao.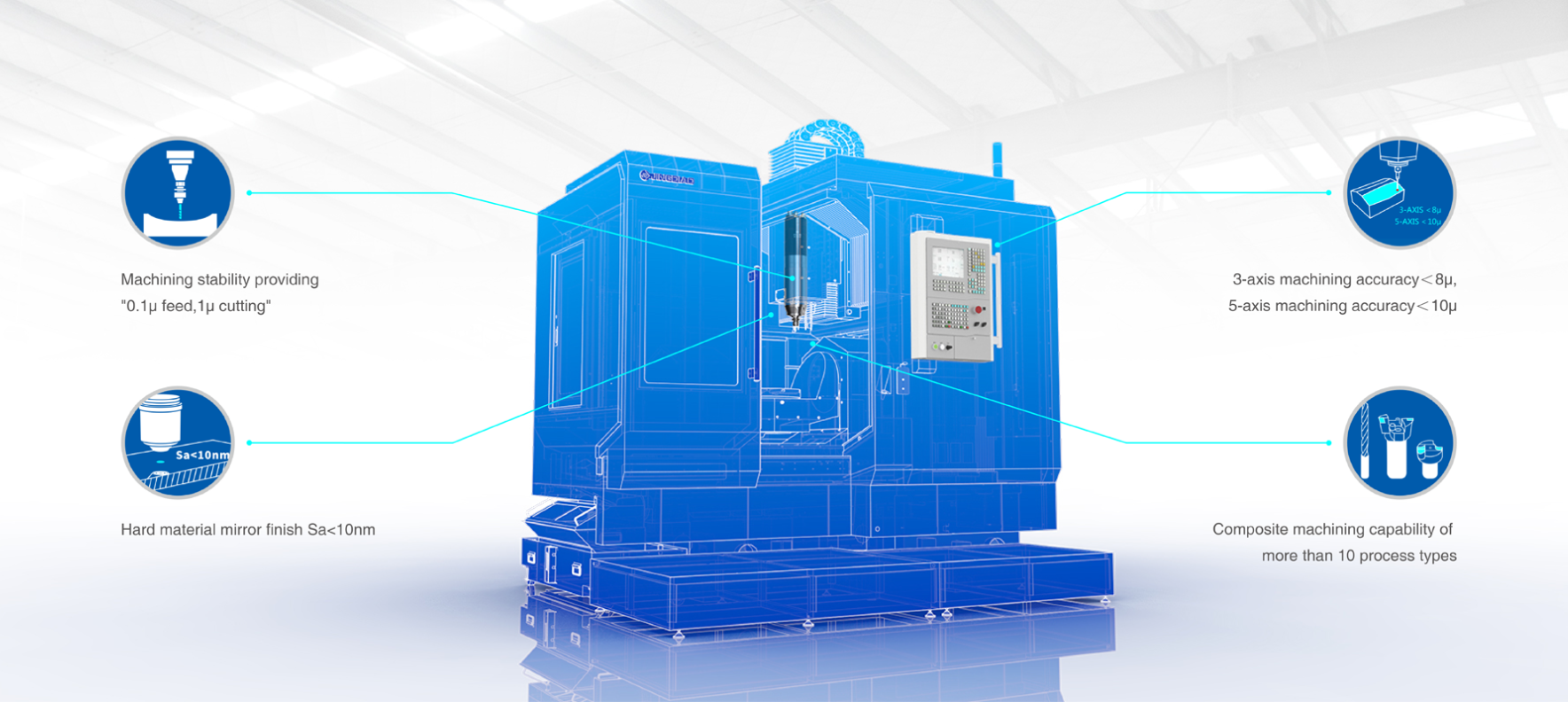 Gosiger Named Exclusive U. S. Distributor for High Speed and Graphite Machining Centers
Jingdiao high-speed precision machining centers for manufacturers of die/mold, medical, aerospace, automotive, and energy products, and graphite components are now exclusively available from and supported by the 8 nationwide facilities of the Dayton, Ohio-based distributor, Gosiger Inc.
With more than 100,000 machines in service worldwide, Jingdiao is a major supplier of 3- and 5-axis high precision machining centers focused on small, complex components. Time and labor-saving features include integrated online measurement and intelligent modification technology coupled with SurfMill CAD/CAM software to eliminate interruption of the machining process for offline parts inspection. To ensure clean, precise production of graphite electrodes and glass molds, Jingdiao graphite machining centers have a unique dust-proof, positive air pressure design.
Gosiger will provide installation, training, maintenance, replacement parts, and technical support for Jingdiao machines, as it does for all products it represents. Contact Gosiger today to see if Jingadio fits your production needs.
About Gosiger
Since 1922, Gosiger, a third-generation family-owned company has built best-in-class solutions around the industry's finest machine tools and accessories. Gosiger provides access to hundreds of qualified technicians and engineers with automation systems and controls expertise to meet the entire spectrum of manufacturing and automation needs. Gosiger is committed to ensuring the success of our customers by providing installation, training, maintenance, replacement parts, and unmatched technical support.
Gosiger maintains some of the longest-term Distributor/OEM relationships in the industry. Headquartered in Dayton, Ohio, Gosiger services customers from 8 strategically located facilities within the United States.
About Jingdiao
The Jingdiao Group is a manufacturer of 3 and 5-axis high-speed precision machining centers and graphite mills with spindle speeds ranging from 20,000rpm to 36,000rpm spindles. Established in 1994, Jingdiao has over 5,000 employees, produces 1,200 machines per month, and has sold over 110,000 machines worldwide. We partner with our customers in solving and providing them with the best high-speed machining solutions for their manufacturing needs whether it's die/mold, aerospace, medical, energy, or automotive.