Everything You Need to Know About 5-Axis Machining but didn't Know Who to Ask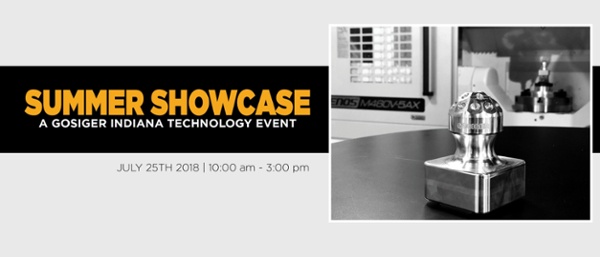 The many benefits of 5-axis machining include:
Reduced operator time and cost per part by eliminating moving the workpiece from one machine to another
Fewer costly fixtures and tools as all operations are completed with one setup
Increased spindle availability because a machine tool isn't idly waiting for a part being processed on another machine
Reduced floor space when one 5-axis machine replaces multiple machines
Faster production, that enables JIT delivery and reduces work-in-process inventory
While all of these advantages sound great, many CNC shops are unsure if 5-axis machining makes sense for their situations, and what they need to know to make a good business decision. That's why Gosiger Indiana is presenting an educational seminar on July 25, 2018: 5-Axis Machining Made Simple.
In this one-day event, experts including Okuma Machining Center product Specialist Errol Burrell and Autodesk Powermill CAM Specialist Dan Vandewoestyne will address:
How is 5-axis machining changing our business?
What do you need to get started?
Understanding the differences between 3+2, 4+1 and full 5-axis
The event runs from 10:00 am to 3:00 pm with lunch provided. There will also be live demonstrations on all CNC machines in the facility.
Space is limited, so register today
online or contact Jennifer.Bartlet@gosiger.com phone: 317-677-4207.