New 5-axis VMC Delivers Maximum Productivity in Minimum Floor Space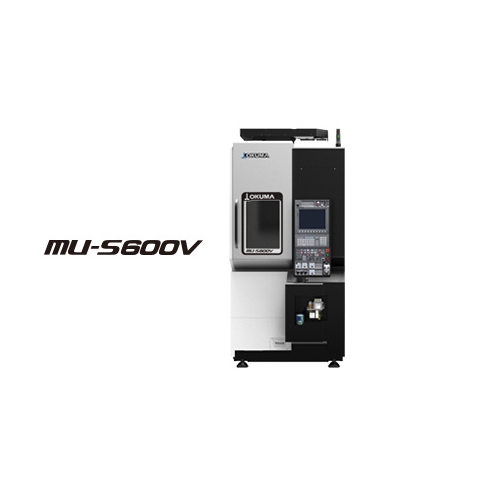 The newly introduced Okuma MU-S600V vertical machining center is a flexible 5-axis machine that is a mere 55 inches wide, yet easily handles 600 mm workpieces. Even more impressive is the unique ability to connect multiples of these machines for unattended and lights-out production, utilizing built-in robotics.
Connecting two of these machines enables machining of all six sides of a workpiece with a single setup, thanks to the ability of the first machine to hand-off the workpiece to the second machining center. The standard automatic tool changer holds 16 tools and an optional 32-chain is available.
Although small in size, MU-S600V is big on intelligent technology including:
Thermo-Friendly Concept
Collision Avoidance System
Machining NAVI
5-axis Tuning System
ServoNavi
Check out the specifications and video, then contact your local Gosiger facility for all the facts on the complete line of 5-axis machines that can help your shop be more competitive and profitable.