No matter how dependable a machine can be, the likelihood of problems occurring is greater than zero. Gosiger provides unmatched technical support for every machine sold while prioritizing keeping your operation running! Purchasing a machine takes planning, energy, and finances to expand your shop floor, so why not make sure you get the most out of that investment? Using Gosiger's support resources such as preventative maintenance plans, training, spare parts and technical service will help keep your operation running at its best.
Be Proactive With Preventative Maintenance
Regular quality checks and preventative maintenance are vital to maintaining your machine's efficiency. Preventative maintenance allows any severe problems that may be developing to be addressed, minimizing the risk of breakdowns and the total cost of ownership. Investing in preventative maintenance results in reduced machine downtime, longer machine life, and improved machine efficiency.
Operator Training
Operator training gives your team the skills to get the most out of their equipment. Training is not a replacement for regular maintenance but can prevent downtime. The more your operators know about the ins and outs of your machinery, the better the results. From basic mechanical and electrical maintenance training at centralized locations to hands-on programming instructions at regional offices, Gosiger offers various training opportunities by OEM-certified experts to make sure your operators get the most out of their machines.
Parts When You Need Them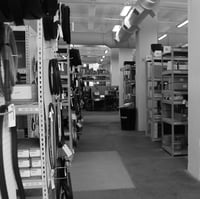 Over time, even the most dependable CNC Machine tools require replacement parts. When these unplanned events occur, we have your back! Our facility maintains and updates an inventory of various spare parts across multiple brands. This, combined with our automated picking and invoicing system and direct access to OEM parts inventories, ensures that parts are delivered to you promptly. We understand that time is of the utmost importance and can provide same or next-day shipping at your request.
Unmatched Technical Service
Gosiger has over 90 years of machine tool experience, creating solutions to fit any situations you may encounter. Our industry-leading technicians bring years of hands-on experience to your fingertips. For ten years, our call center has been available to provide technical service quickly and reliably. If the situation demands, we can also utilize remote diagnostic tools like machine monitoring and visual assistance (Help Lightning) that can assist in identifying your machine issues.
Your Success Is Our Sucess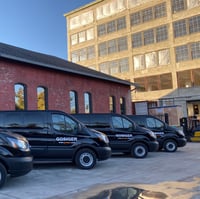 When it comes to your business, we understand how important it is to keep operations running. Working with us gains you access to a knowledge base of experts and resources that keep you running at your best. Contact our call center today at 866.385.2798 or callcenter@gosiger.com for any service or questions you may have.