Deciding if automation is the right fit for your business can be a daunting task. Whether it's your first automation project with us or you're a returning customer, our experts are here for the entire process.
It starts with a piece of paper.
We work through the process together to figure out the best solution for your operation. Before any designing occurs, we explore the following factors:
Cycle times
Workholding
Part geometries
Machines used
After thoroughly examining how your part moves through the process from raw material to finished product, we determine whether a custom or standard automation solution would best fit your operation.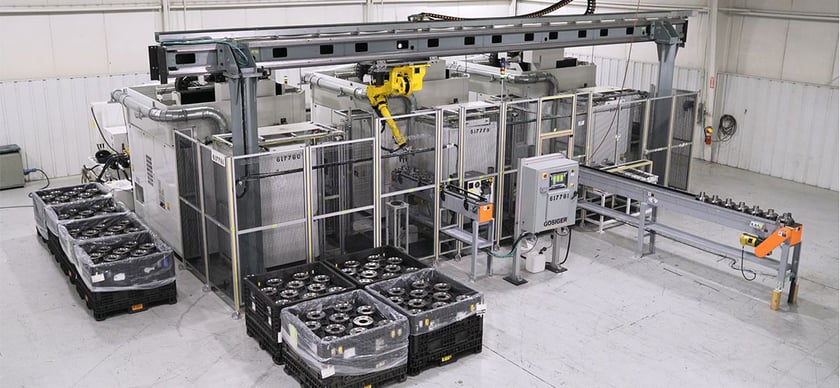 Automation Isn't About the Robots.
When creating an automation cell, we don't rely on the robot to set the pace. While the machine is cutting your part, the robot will be completing other tasks in your workflow, such as moving the machined part to blow off stations, part washers, CMM, or part marker. Before your next part is fully machined, the robot will be positioned outside the machine door with raw part staged, ready to unload and re-load the spindle.
Our goal is to develop the best way to optimize the capital equipment in the system to get the most spindle utilization possible.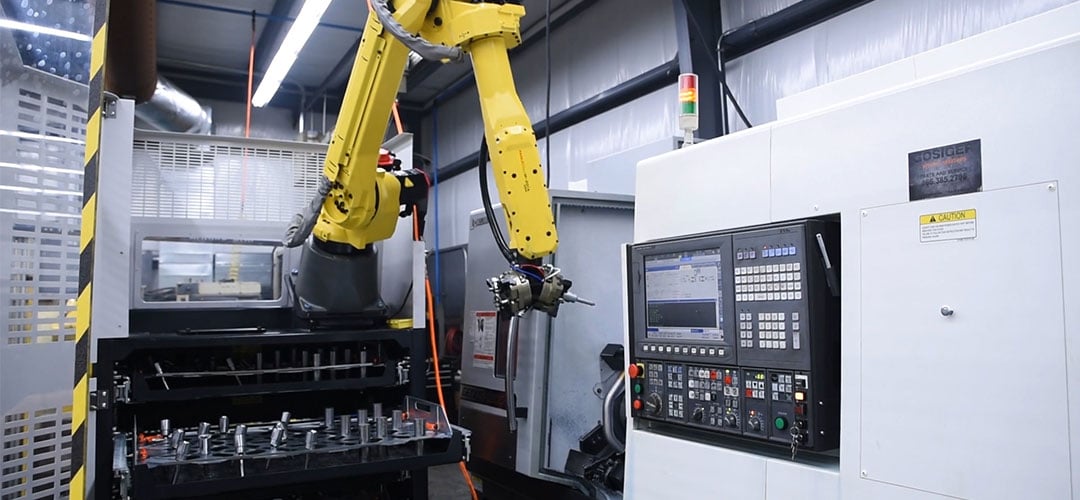 Saving Time is Saving Money
It's no surprise that automation comes with a price, but it also comes with a stark benefit. Our mission is to provide a solution tailored to your operation to get the most out of your machines. Automated solutions allow you to utilize your operators better, maximize your machine's capabilities and avoid direct labor issues, saving you time and money.
Your Success is Our Success
At Gosiger Automation, we give you the best automation solutions. We work together with you to achieve your manufacturing goals and provide you with the best resources to set you up for success. Interested in revolutionizing your manufacturing workflow? Contact Gosiger Automation Today!