Additive Manufacturing is More Than 3D Printing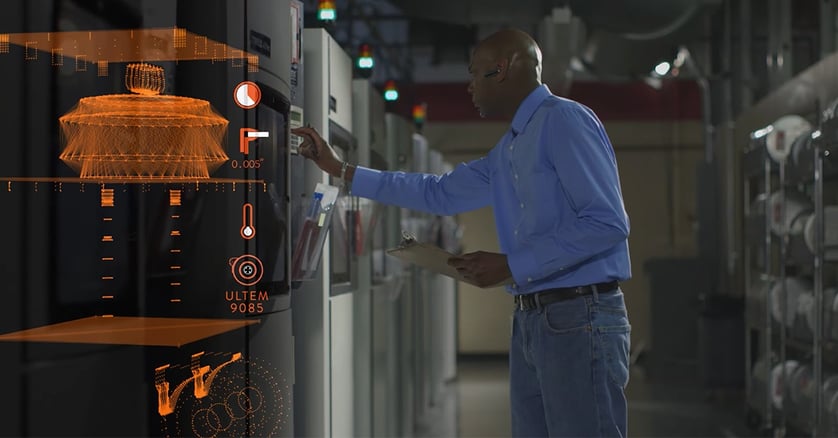 Removing material from a workpiece to make a part or product is a cornerstone of manufacturing, and has been for centuries. Today, in addition to these traditional subtractive processes, manufacturers are looking for opportunities to use additive techniques as well.
In many cases the additive technology of choice is, in fact, what has been commonly known as 3D printing, because the process often applies material using methods similar to those used by ink and laser printing devices. However, according to the American Society for Testing and Materials (ASTM), there are actually 7 distinct technologies designated as additive manufacturing:
Vat polymerization is an immersive process that uses a liquid resin cured by reflected ultraviolet light, layer by layer to create a 3D part.
Material jetting works very much like an inkjet printer, layering material onto a build platform.
Material extrusion uses a nozzle to extrude heated material layer-by-layer.
Sheet lamination fuses together metal ribbons or sheets into a form that can then be machined by traditional methods.
Directed Energy Deposition is often used to repair metal objects by delivering melted material through a multi-axis nozzle.
Binder jetting deposits metal, ceramic or plastic powders one layer at a time, then applies a binder material to each layer.
Powder bed fusion is probably one of the most widely known forms of additive manufacturing for metalworkers. There are a variety of types, but all are basically sintering methods in which metal powder (or powdered forms of other materials) are melted and layered into the desired shape using a heat source such as lasers or electron beams.
Regardless of which additive manufacturing method is used, making usable parts begins with a 3D digital design program that enables the additive machine to accurately develop the desired product.
Gosiger partner Stratasys Ltd is a pioneering force in the material extrusion method of additive manufacturing. Their proprietary Fused Deposition Modeling (FDM) technology is used for R&D, prototyping and to create tooling and fixtures for aerospace, automotive, dental, medical and other industries. To learn more about how additive manufacturing can expand your manufacturing company's capabilities, contact your local Gosiger facility.