7 Ways to Hire Better Employees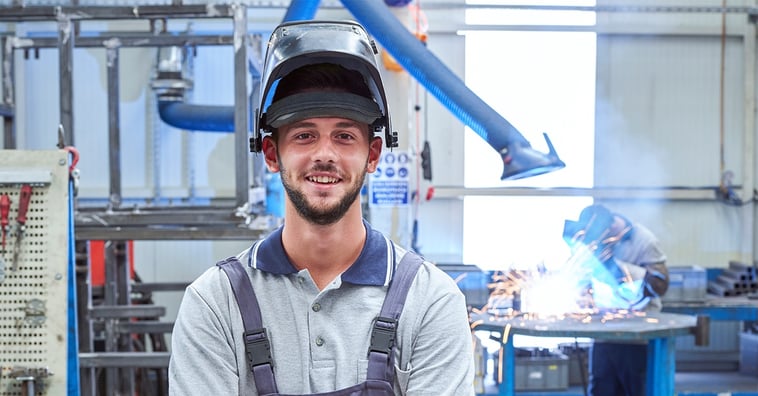 Hiring new employees for your manufacturing business can be frustrating. As one shop owner put it: "First you have to find someone who has the right technical skills. Then they have to pass the background check and drug tests. If you hit the trifecta, you hire them on the spot. The problem is, you won't know if they're really good until they're on the job."
While it's true that on the job performance is the final proof of a good hiring decision, having a well thought out hiring process can increase your chances of success. Rather than winging it, consider the following when you set out to find a new hire.
Look within, first. Is it possible a current employee is ready to move into a more challenging position? It may be well worth investing in additional training to fill a critical position with a known employee. This has two positive outcomes: (1) The current employee and co-workers see that there is opportunity to advance, which is great for morale. (2) You may be able to hire a less experienced person who brings along fewer bad habits.
Make the job description truly honest. Don't over sell the job or your company in an effort to lure potential candidates. Be very clear about the skills and experience you require, and about the nature of your company. There's no point wasting your time – or that of the candidate.
Listen more, talk less. When interviewing, we love to talk about our business and how great it will be to work there. It's better to first get the candidates to talk about what they want in their job and career. What's their ideal workday look like? What sort of advancement are they interested in? Why do they want to work for your company? Their answers can help you judge how well they will fit into your organization.
Involve your staff in the process. Before you write that honest job description, talk to your employees who have done or are doing the same job. What do they think is important for candidate to know? Ask the same of the supervisor the new person will report to.
Ask specific questions. In the job interview, don't fall back on routine questions such as "What are your greatest strengths and weaknesses." These types of questions seldom yield useful information. Rather, ask how the person would handle specific challenges associated with the job, such as what steps they would take to maintain a machine tool or work cell.
Consider personality, attitude and behavior. Even a candidate with excellent technical knowledge may not be a good fit for your organization if they don't work and play well with others. Find out if they have a history of participating in team activities, or if they tend to be a loner. Use a personality profiling tool to learn what motivates a candidate and the kinds of behaviors to expect. Among well respected personality profile systems are Predictive Index, Myers-Briggs and Disc.
Google candidates. It's difficult to hide from the Internet, so use search engines and check out social media sites to learn more about your candidate's background, behaviors and attitude. What people post about themselves and what other's in their social network say about them can be very revealing.
Having the right people on your team is vitally important to your company's success. So is working with the right people to fulfill your manufacturing equipment needs. With more than 95 years of production technology experience, Gosiger has the people, products and services to help your people succeed. Contact your local Gosiger facility to learn more.