5 Attributes to look for in a Machine Tool Supplier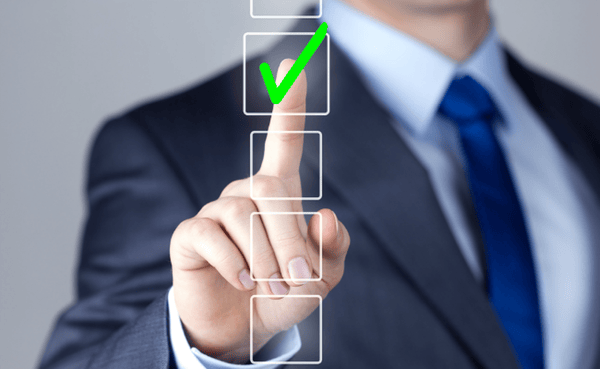 Investing in machine tools and other manufacturing equipment is not something any CNC shop can take lightly. Not only is the initial price tag significant, but the wrong choice can be extremely costly in lost production and less-than-desired results.
That's why it pays to work with people who do more than simply sell machines. What you need a partner who will work with you to provide the best possible outcome. With that in mind, here's a checklist of 5 key attributes to look for in a manufacturing equipment supplier:
Looks at the entire process. Although it may be true that simply trading up to a CNC machine with newer technology and faster spindle speeds is the right solution, it's important that the people you work with consider all aspects of your process before making a recommendation:

Raw material composition and flow
Loading and unloading workpieces
Operations to be performed
Dimensional and surface tolerances
Documentation requirements
Transporting finished products
Desired cycle times and/or throughput
Understands manufacturing, not just machines. There's a huge difference between knowing machine tool specifications and having experience with the realities of production. A supplier that has Production Engineers on staff can train machine operators in best case programming, setup, tooling and the latest machining techniques to maximize productivity.
Has turnkey capability. Sometimes the fastest way to expand your capacity and improve performance is to work with a partner that can provide everything you need to achieve your goals. This may involve machine tools, peripherals such as high pressure systems, automatic bar loaders, material and finished parts conveyors, robotics, installation, training and more. With everything coming from one trusted source, you end up with a fully integrated system and no worries about incompatibilities rearing their ugly heads just when you thought you were ready to start making parts.
Provides 24/7 service and support. All machines require preventative maintenance to perform at peak efficiency. Having technical service and readily available replacement parts is critical to achieving production goals. In the same way, applications and troubleshooting support should be as near as your phone.
Has the right people. Only a company that's been around manufacturing for many years has the depth and breadth of knowledgeable people that can provide all of the above. Gosiger is a family-owned and operated company that has served the manufacturing community for over 95 years. To learn what this dedicated staff can do to help you realize your productivity and profit goals, contact your local Gosiger facility.