You're Invited to

September 20th 11:00AM-7:00PM | September 21st 10:00AM-4:00PM
Gosiger Headquarters
108 McDonough St., Dayton, OH 45402
---
Gosigerfest 2017 is the sixth biennial gathering of manufacturing and CNC decision makers, users and vendors.
This gathering of leaders, technologies and best practices—along with delicious German food and beer—has quickly become the "go-to" event in the region.
There are also many technical seminars that will be focused on helping you power your business. Seating is limited and on a first come, first served basis.
Attend the Executive Session - 5 Growth Strategies for A-Player Manufacturers:
Discover five growth strategies to help your business expand and thrive with the industry. Julie Sullivan, a member of the Dayton Development Coalition that's focused on growing the 14-county Dayton region, will discuss how the five "As" in growth for A-Player manufacturers can help you build talent, embrace automation and additive technology, target your ideal markets and access resources to achieve sustainable, successful growth. Register today as space is limited!
Gosiger helps teams go fast and win!
At Gosiger we understand that serious horsepower requires serious solutions and serious equipment. Precision and reliability are always at the heart of our solutions that so many competitive teams need to gain that advantage over their competition. See the machines behind the machines!
Gosigerfest Top Fuel Dragster
Don Schumacher Racing and their team is currently on top of the NHRA. They understand that in order to build a championship dragster that can handle 10,000 horsepower it requires quality equipment and precision engineering. That's why they choose Gosiger. See the car and the machines that make it fast!

Okuma Nascar
As one of the premier NASCAR racing teams, Richard Childress Racing knows the importance of precision in the production of competition chassis and engine components. See the car and the machines that help build it!
Meet Jessica Dana
Meet Jessica Dana, the driver of the #1 Legend Car (Semi-pro Division) at Gosigerfest. Jessica will be signing autographs! Meet the driver and see the machines that help make her ride!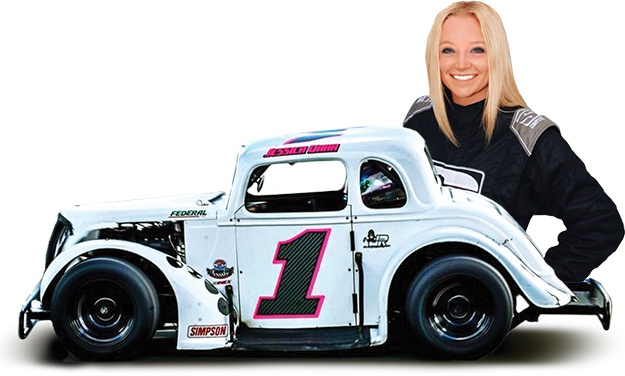 Refreshments, Live Music and German Beer
| | | |
| --- | --- | --- |
| Food will be served all day | Sauerkraut German Band ft. Polka Music | German Beer |